Welcome to the A Hat in Time Wiki
A Hat in Time is a cute-as-heck 3D Platformer created by Gears For Breakfast. It follows the story of a cute kid who stitches hats for awesome powers, trying to get their Time Pieces back.
There is an official A Hat in Time Discord server run by the developers.
A Hat in Time is a cute-as-heck 3D platformer featuring a little girl who stitches hats for wicked powers! Freely explore giant worlds and recover Time Pieces to travel to new heights!
Create blog post
Blogs
SPOILERS AHEAD!!!

This is a theory btw.

So something that always bothered me was the complete lack of explination for queen V's tranformation. I mean we see that if started when she had incredibly negative emotions, but that shouldn't turn you into a... this. But I think I figured it out. Also this i…

Read more >

Should we add them to the character's page?

Like put the Snatcher's voicelines in his page? The train Conductor? Hat Kid? The Crows? Vanessa?

Read more >

Now, it is a common theory that the Snatcher is Queen Vanessa's prince, but before we get into that.

HOW DOES ONE SIMPLY SPELL VANESSA? 

I am sorry if I am spelling it wrong but it could be either Venessa or Vanessa, I myself not sure of the canon spelling (for I have never acually played the game) and…

Read more >
See more >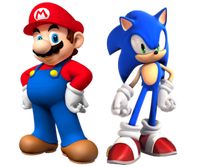 Platformer Games
Go to these sites for info or for help with your own wiki!
A Hat in Time • Azure Striker Gunvolt • Banjo-Kazooie • Bloodstained: Ritual of the Night • Broforce • Castlevania • Cave Story • Code: Hardcore • Conker • Contra • Crash Bandicoot • Croc • Cuphead • Donkey Kong • Drawn to Life • Epic Mickey • Ganbare Goemon • Jak and Daxter • Jazz Jackrabbit • Kirby • LittleBigPlanet • Mario • Mega Man • Metal Slug • Metroid • Oddworld • Ratchet & Clank • Rayman • Shantae (and WayForward games) • Shovel Knight • Sonic • Spyro the Dragon • Strider • Yooka-Laylee
Want your community included? See how!
See all of our Platformer gaming wikis!