Welcome to the A Hat in Time Wiki
A Hat in Time is a cute-as-heck 3D Platformer created by Gears For Breakfast. It follows the story of a cute kid who stitches hats for awesome powers, trying to get their Time Pieces back.
There is an official A Hat in Time Discord server run by the developers.
A Hat in Time is a cute-as-heck 3D platformer featuring a little girl who stitches hats for wicked powers! Freely explore giant worlds and recover Time Pieces to travel to new heights!
Create blog post
Blogs
I thought using Discussions would be hip. Then I recognized even the most dedicated wikias don't even care about it when Forums are still all the rage.

So here's a reiteration in this blog: This photo is anamolous in that the graffiti in it dissolved after the picture was taken and would not return …

Read more >

Hey there, my name is WGC, childish username cringe and I would like to say that I am joining this wikia. So I have recently bought this game and I am already in love with it. So since I am a lot definently not addicted on wikia why not look for something like this?

Do however keep in mind that I have n…

Read more >
See more >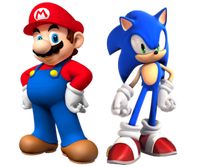 Platformer Games
Go to these sites for info or for help with your own wiki!
A Hat in Time • Azure Striker Gunvolt • Banjo-Kazooie • Broforce • Castlevania • Cave Story • Code: Hardcore • Conker • Contra • Crash Bandicoot • Croc • Cuphead • Donkey Kong • Drawn to Life • Epic Mickey • Freedom Planet • Ganbare Goemon • Geometry Dash • Jak and Daxter • Kirby • LittleBigPlanet • Mario • Mega Man • Metal Slug • Metroid • Oddworld • Ratchet & Clank • Rayman • Shantae (and WayForward games) • Shovel Knight • Sonic • Spyro the Dragon • Strider • Yooka-Laylee
Want your community included? See how!
See all of our Platformer gaming wikis!